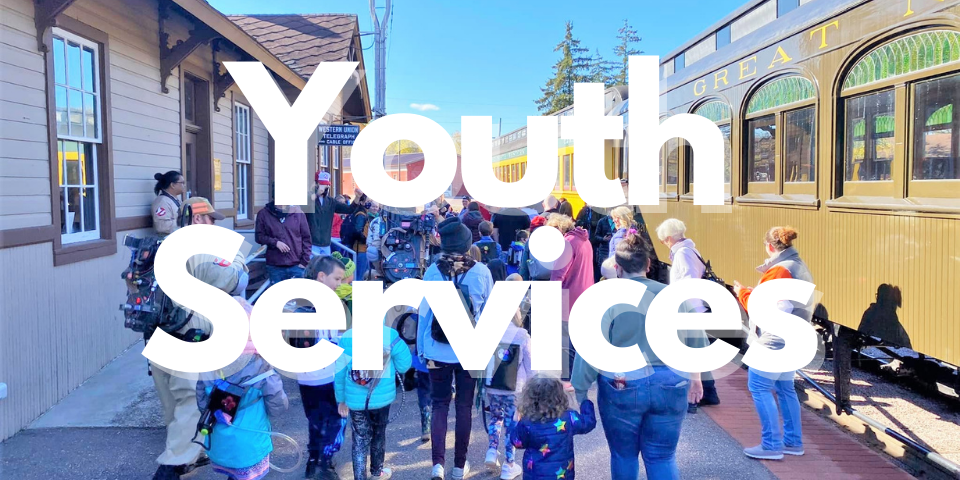 Welcome to the Youth Services page.  Click on one of the categories below for more information.
     
Youth Services News
The 2022 Youth Fall Programming Brochure is available to the public as a hard copy in the Youth Services department at the library or download as a pdf. file. Click here.
Congratulations to our 2022 Scarecrows on Parade winners. In order of appearance of photos... Best Business Award - Top Hat; Best Book Character Award - Brenda @ Village Booksmith; People's Choice Award - Community First Bank; Most Silliest Award - Moe family; Most Creative Award - Bonnie E. Honorable Mention: #11 at 720 2nd St. We will be doing the Scarecrows on Parade again in September 2023. Thank you to all 19 participating families and businesses. You are so creative!!!
The Youth Services department is open for browsing and resources, though our play area remains closed until construction on the new addition is done in May 2023.