Image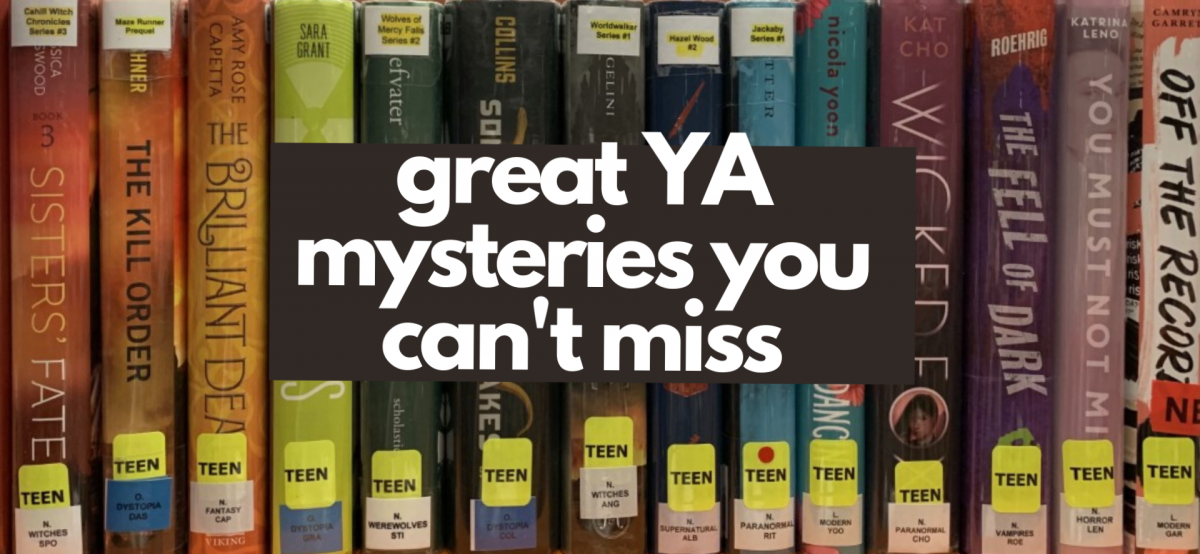 The Grimrose Girls by Laura Pohl
Dark Academia is my new favorite genre. Add in fairy tales, and that's a crossover dream come true for me.
This is the story of four girls that attend one of the most prestigious schools in the world. They are grieving the loss of their dear friend, Ari, who drowned. Her death has been ruled an accident or a suicide, but these girls know it isn't true. They find a book hidden in the bottom of Ari's wardrobe, a book of fairy tales and a list of dead girls that goes back centuries. They are quickly pulled into the mystery of these girls' deaths, and how they may be connected to the book of fairy tales that Ari was keeping a secret.
We get all four girls' perspectives here, Ella, Rory, Yuki, and Nani. All of them have pieces of the story, and I loved watching their friendship flourish, and how they overcame difficulties together. It did have some serious Pretty Little Liars vibes, which was so fun. I loved how each of the girls had their own romantic (or aromatic) interests that developed really well within this novel. I'm excited for book two!
Elatsoe by Darcie Little Badger
Ellie is a Lipan Apache teen who can raise ghosts and has dreams of someday being a paranormal investigator. Her ghost dog, Kirby, is her faithful companion, and because he is a ghost, has connections to the spirit world. Early in the book, Kirby gets very upset, which Ellie has only seen once before, when one of her family members has passed. Ellie discovers that her cousin, Trevor, has died in a car accident and she is devastated.
Because of Ellie's supernatural abilities, Trevor appears to her in a dream the night after she finds out about his death. He tells her that his death was not an accident and begs her to bring his murderer to justice and to look after his wife and child. Ellie and her parents head to Willowbee, TX, where Trevor's family lives, and Ellie begins the investigation into his death.
This is a story of family, first and foremost. This is a story about Apache legends. This is a story about a strong young woman who wants to do what is right, and who has the ability to raise the dead. What was so great about this book was the worldbuilding. In this story, Ellie's world is just like ours, but ghosts can roam free and psychics with a connection to the spirit world have the ability to really impact our understanding of events. Ellie's culture was a big part of her identity and I am so thankful I read this book so that I have a better understanding of Apache legends. There is no romance in this book, just a strong friendship between two main characters. It also wasn't a scary ghost story. This was a book that was different from anything I had read before and I genuinely enjoyed it.
Pride and Premeditation by Tirzah Price
Pride and Prejudice is my all-time favorite book. I LOVE Pride and Prejudice. I was so excited to read this one. Authors that spin their own tales with Austen's characters are so much fun, especially when they're done well. While this book isn't a retelling of Pride and Prejudice, I thought that Tirzah Price did an awesome job of capturing Austen's voice and characters to create a fun and satisfying whodunnit.
Lizzie Bennet wants to be a solicitor. She works behind the scenes of her father's firm, and thinks she's good enough to be employed there. Unfortunately, young ladies are not solicitors and so Lizzie has to prove to her father that she is logical enough to be considered for employment. She hears of the murder of George Hurst, the brother-in-law to Charles Bingley, who has been accused of the crime. She rushes to meet Mr. Bingley, and realizes she must solve the case herself if she is going to prove Mr. Bingley's innocence and find who really killed Mr. Hurst.
Like I said, this book utilizes all of the characters we know and love. The author also uses a similar voice to Austen and was super fun. I loved reading this book, and once I realized it wasn't a retelling, it was more enjoyable. I am really excited to see where the second book goes. This would be a great supplemental book for teens who have to read P&P but aren't ready or willing to tackle it. This would be a fun intro to the characters and voice with a really fun and twisty plot.
The Cousins by Karen McManus
The Story family, famous on the East Coast, is a mess. Mildred Story disinherited all four of her children suddenly and without warning, sending only a cryptic letter to each child: "You know what you did." Except not one of them has a clue.

Mildred has never tried to get to know her three teenage grandchildren, either. Until all three of them receive a summons to the island where she lives for summer employment so she can get to know them. When they arrive, however, nothing is quite what it should be.

This novel is told from three points of view: swim star Aubrey, fashionista Milly, and super-smart science nerd Jonah. All three have secrets of their own and they must learn to trust one another as they learn the secret history of their family.

This book was excellent, and I enjoyed every second of it. It hooked me from the first page and kept me going through every twist and turn until the end. I hope we return to the Story family!
Curse of the Specter Queen by Jenny Elder Moke
Curse of the Specter Queen was such a blast! I got sucked in right from the beginning and couldn't stop until I finished it. It was so much fun!

Sam lives a quiet life. She works in a small bookshop full of antique books and she repairs them. One day, she gets a mysterious package in the mail...an old diary that she believes she must repair. After she returns to her bookshop that has been robbed and gone up in flames, Sam is thrust into the mystery of this diary, along with her childhood best friends. Together, they travel from Chicago to Dublin to discover the secret of this diary, and later, to stop the curse of the specter queen.

The characters in this book were so much fun. I loved Sam so much, and watching her grow was awesome. Joanna, her best friend, is so spunky and bizarre and teens will love reading about her. Joanna's brother, Bennett, rounds out their group, along with his friend Phillip, and all of them have something to add to the group dynamic as they adventure throughout the story. There were plenty of twists and turns that kept coming. I thought I could set the book down for a little bit, but I had to keep going.

I loved doing some research into the time period too, and I loved reading more (from my research) about the discovery of King Tut's tomb because it was such a big deal when it was discovered. This was such a great book for my history, adventure, and mystery loving heart.
Small Favors by Erin Craig
Ellerie lives on a farm with her parents, twin brother, and two younger sisters. She helps her father take care of their bees, and she helps her mother with their daily chores. After a supply run goes horribly wrong, reports of huge never-before-seen creatures materialize. These things live in the woods, and are incredibly destructive. From that point on, nothing in Amity Falls will ever be the same.

Townspeople begin reporting mysterious fires, vandalism, and other malicious acts. Strangers have appeared in town, and Ellerie becomes close to one of them. After her mother is injured in a fire that takes their barn and threatens their crops, their parents head for the big city, leaving Ellerie and Sam in charge of the farm. It's going to be a long hard winter, since nobody will venture into the woods for a supply run with those things living in the woods. Things quickly continue to spiral out of control until nobody can be trusted and it is completely unclear about what is at work in this small town.

Along with Ellerie, I was desperate to understand the creatures in the woods. I wanted the bumps in the night to be her imagination and I hoped the woman who had fingers that were too long and had eyes that were too silver was not really there. Erin Craig is one of the best horror writers of our time, in my opinion. She does such an amazing job with her characters and her world building. I love her work so much. She's an incredible writer. I'm a huge fan. This book blew me away and I can't wait to add it to my collection.

CW: some kissing. Chilling scenes, but would be appropriate for 13+.