Image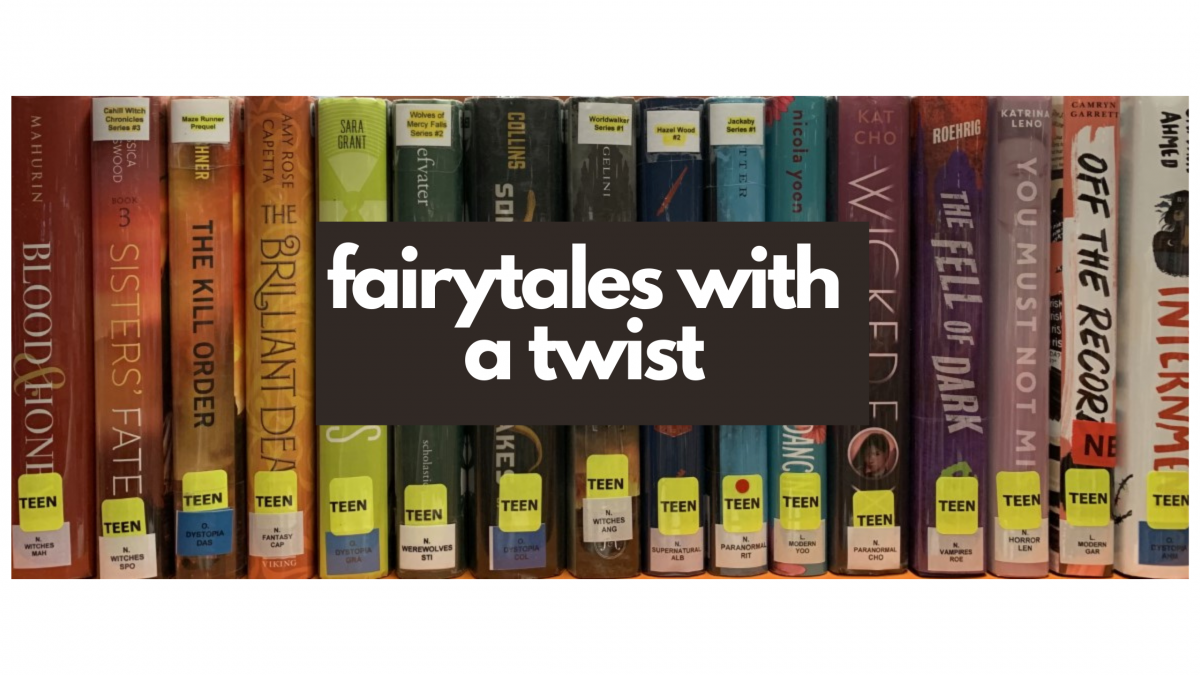 Seawitch is a retelling of Hans Christian Anderson's version of The Little Mermaid. Set in a Danish seaside town, this retelling focuses on Ursula's backstory, and how she came to be the witch we all know (and love). Four years ago, witch Evie and Prince Nik lost their best friend Anna after she drowned in the sea. On the fourth anniversary of Anna's death, Prince Nik himself almost drowns, but is saved at the last moment by a beautiful mermaid. A few days later, Evie sees a young woman walking along the beach, and once Evie meets Annemette, she realizes this is the same person who saved Nik and is in love with him. She's got four days to convince Nik to love her back, and her life is on the line. Evie quickly realizes she will do whatever it takes to help her new friend in order to save her life.
A Curse So Dark and Lonely is a feminist Beauty and the Beast retelling (that I didn't know I needed). Once a season, Rhen, the crown prince of Emberfall, has a girl brought from our world to his in an attempt to make her fall in love with him. He is cursed to become a monster once a season unless a girl falls in love with him. For over 300 seasons he has been unsuccessful. He has one more season before his life ends, and he does not think this season's girl could be the one to break the curse once and for all.
Harper, a poor girl with a dying mother and a brother in a heap of trouble, is yanked from her home near Washington DC into Emberfall. Harper, who is angry about being taken from her family in such a difficult time, is determined to hate Rhen. But once she gets to know the people of Emberfall, and how she can help make Emberfall a great place to live, her perspective on Rhen and his world changes. She decides to help him strengthen his political position, but does not expect to fall in love with him along the way.
This book is so great because of the well-rounded realistic characters, a believable romance, and highlights Harper's cerebral palsy in a very positive way.
Girls Made of Snow and Glass is a perfect Frozen/Snow White mix. After the queen in the kingdom suddenly dies, Mina and her magician father move to court and Mina is determined to make the king fall in love with her so that she can become the new queen. In addition to becoming a queen, Mina will also become a stepdaughter to the king's daughter, Lynet. Mina does not expect to become so close to the young princess and the two of them form a beautiful and seemingly unbreakable bond. When the king unexpectedly dies, Lynet is the heir to the throne, but Mina also wants to be queen and begins to doubt the love she feels for her stepdaughter. Lynet must decide if she is going to try to save the relationship with her stepmother, or if she is going to fight to become queen. This book is a wonderful feminist tale about the power of female relationships in a magical icy setting.
The Hazel Wood (and Tales from the Hinterland) made me fall in love with fairy tales again. This book is unlike anything I had ever read before and it gave me a desire to read everything like it that I could get my hands on. Alice and her mother have spent most of Alice's life on the road, fleeing the shadow of fame cast by her grandmother--the author of the cult favorite Tales from the Hinterland, a collection of dark fairy tales. When her mother is stolen away by a mysterious stranger who claims to be from the Hinterland, and when Alice realizes that the tales her grandmother wrote were real, Alice must find the Hazel Wood herself if she wants to save her mother before it's too late. It's dark, gritty, fast-paced, and so much fun to read. Melissa Albert published Tales from the Hinterland, the complete collection of fairy tales from The Hazel Wood, and they make the perfect companion to the book. Tales from the Hinterland is also great to read on its own for fans of the Brothers Grimm or Angela Carter.
The Broken Wish is set in Hanau, Germany, and follows a family curse. Agnes and her husband, Oskar, have moved to Hanau after escaping some vicious gossip in a previous town. Agnes sends cookies to all of her new neighbors, including recluse Mathilde. After some correspondence, Agnes discovers that Mathilde is rumored to be a witch, and the townspeople hate her. Mathilde and Agnes develop a lovely friendship nonetheless. Once Agnes discovers that Mathilde can help her become pregnant using a magical concoction, Agnes uses her new friend and discards her to appease her husband, who fears what the townspeople would say if they knew that his wife was friends with a witch. Agnes had promised to be Mathilde's friend in exchange for the promised pregnancy, and once Agnes breaks that promise, she unleashes unknown consequences in the form of a family curse.

Elva, the daughter of Agnes and Oskar, has grown into a wonderful 17 year old. She is beautiful, she is kind, and is a wonderful friend and sister, but she has a secret: she has visions of the future. After having a vision of her family farm being destroyed in a storm, Elva seeks the help of Mathilde. Mathilde, however, has closed her heart to newcomers after Agnes's betrayal. Elva must convince Mathilde to help her control her magic if she is to save her family's farm from destruction.

I loved this book. It felt just like an episode from Grimm's Fairy Tales. The prose was simplistic and elegant, just like their tales. The story was simple too, but I fell in love with these characters and had to know how it ended. I do think that the characters were authentic and the entire novel was enchanting. I really loved it.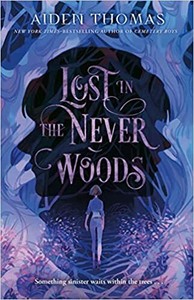 Lost in the Never Woods is a much darker take on one of my favorite childhood books. Wendy's brothers, John and Michael, disappeared with Wendy five years ago. Wendy returned six months later. Her brothers did not. Now kids have started disappearing again. And Wendy's family is reliving that loss and heartbreak. And Wendy wants to do something about it.

What I think this book does so well is the tangible loss the Darling family feels after John and Michael go missing. The whole family has lost its sense of purpose. Mr. and Mrs. Darling and Wendy do not know who they are as separate people or as a unit due to this loss. And because the boys went missing but were never found, they have no closure either. Their grief is central to the plot, and is so beautifully written. It feels real to the reader. The mystery within the story is dark and terrifying too. Small children go missing. That is heavy stuff.

Wendy as a young woman trying to decide who she wants to be in college, what she wants for her future self, is a pleasure to read about. Aiden Thomas understands teens. I remember feeling that uncertainty. Wendy cannot imagine growing up because that means leaving her brothers behind. And meeting Peter as a teenager was a pleasure too. It really did feel like I was getting to know my old friends all over again. I loved the setting of this book. I loved the characters and the writing. It was a pleasure, but it was difficult too. I know what it's like to grieve a missing person. And I think Aiden Thomas nailed it.

There were also several Easter eggs that referenced one of the 1990s cinematic classics, Hook, which I promptly rewatched as soon as I finished this book.
The Magic Fish is up there with all-time favorite graphic novels Nimona and The Prince and the Dressmaker for me. It is a beautiful coming out story that I think everyone needs to read.
Tiến and his mother bond over fairy tales. They read them together as a way to escape life's hardships. He also uses them to teach her English, since he is the child of Vietnamese immigrants. Tiến needs to share his secret with his mother--that he is gay. Using the layers of fairy tales on top of the main story line, the author allows the reader to become swept up in the lives of these characters. My heart broke and was pieced together during the course of the novel and I wanted to give Tiến a big hug by the end. A gorgeous story of acceptance, love, fairy tales, and family. I wholeheartedly recommend for teens and their parents. I loved this book.
Back to the Teens Main Page