Where:
The location for this meeting is flexible, depending on the weather.
On JuLY 27 the Lit Wits Book Club, the book club for seasoned readers, will discuss the book The Prime of Miss Jean Brodie by Muriel Spark.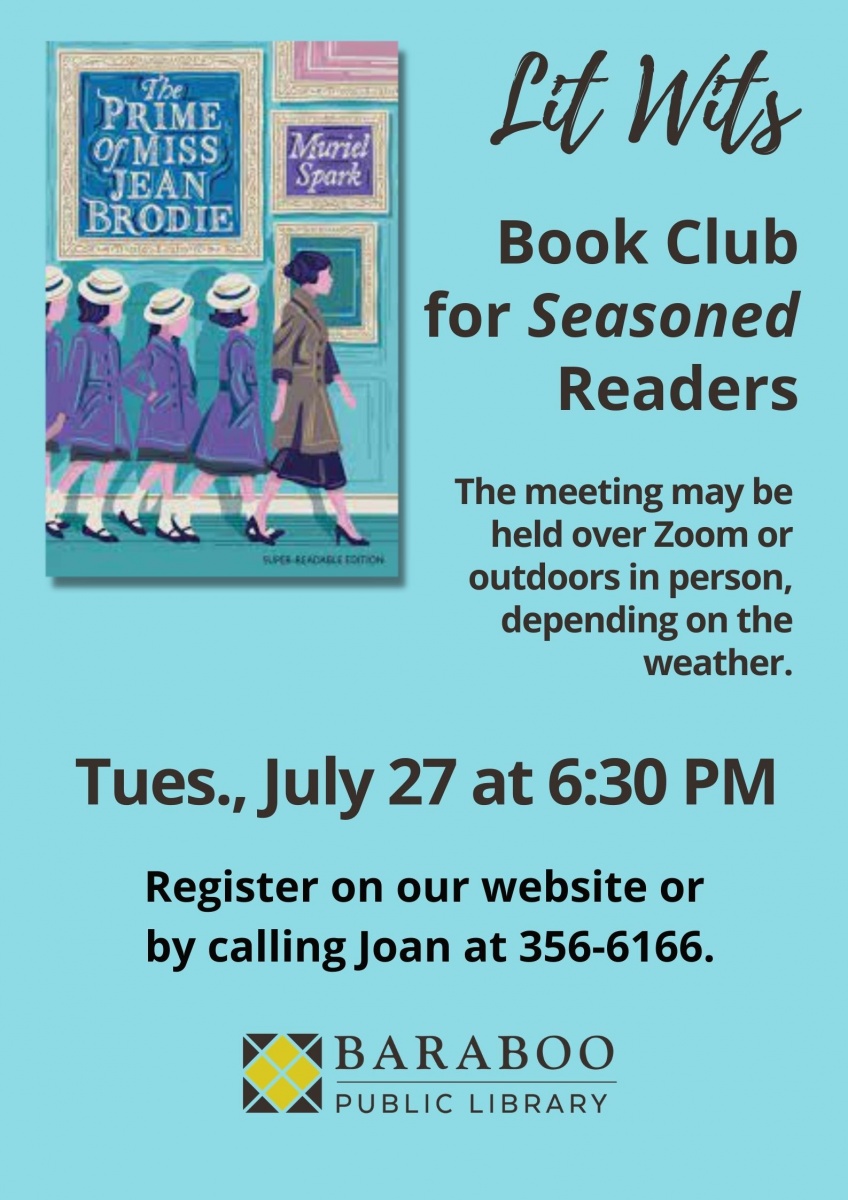 "At the staid Marcia Blaine School for Girls in Edinburgh, Scotland, teacher extraordinaire Miss Jean Brodie is unmistakably, and outspokenly, in her prime. She is passionate in the application of her unorthodox teaching methods and strives to bring out the best in each one of her students. Determined to instill in them independence, passion, and ambition, Miss Brodie advises them, 'Safety does not come first. Goodness, Truth, and Beauty come first. Follow me.' And they do--but one of them will betray her." – goodreads.com
Complete the one-time registration form so we can get your name and email address. We will email you your Zoom invitation and/or the decision about meeting mode/location before this Lit Wits meeting.
Contact:
Use the online registration form for information on meeting mode and location.