The 2021 Baraboo Seed Library
The Baraboo Seed Library is a project of the Carnegie-Schadde Memorial Public Library of Baraboo and the Sauk County Master Gardener Association.
Goals:
Help people to garden and grow some of their own food.
Encourage people to save seeds for plants that preserve plant genetic diversity, are locally adapted, and that respond positively to climate change.
Help people adopt gardening practices that are environmentally sustainable.
Educate people about protecting our pollinators.
Seeds in the Baraboo Seed Library have been donated by local gardeners or organizations, provided by the Carnegie-Schadde Memorial Public Library of Baraboo, or purchased through a grant from the Sauk County Master Gardener Association.
Protecting our Pollinators—It's Important for Everyone!
Monarch Butterfly Conservation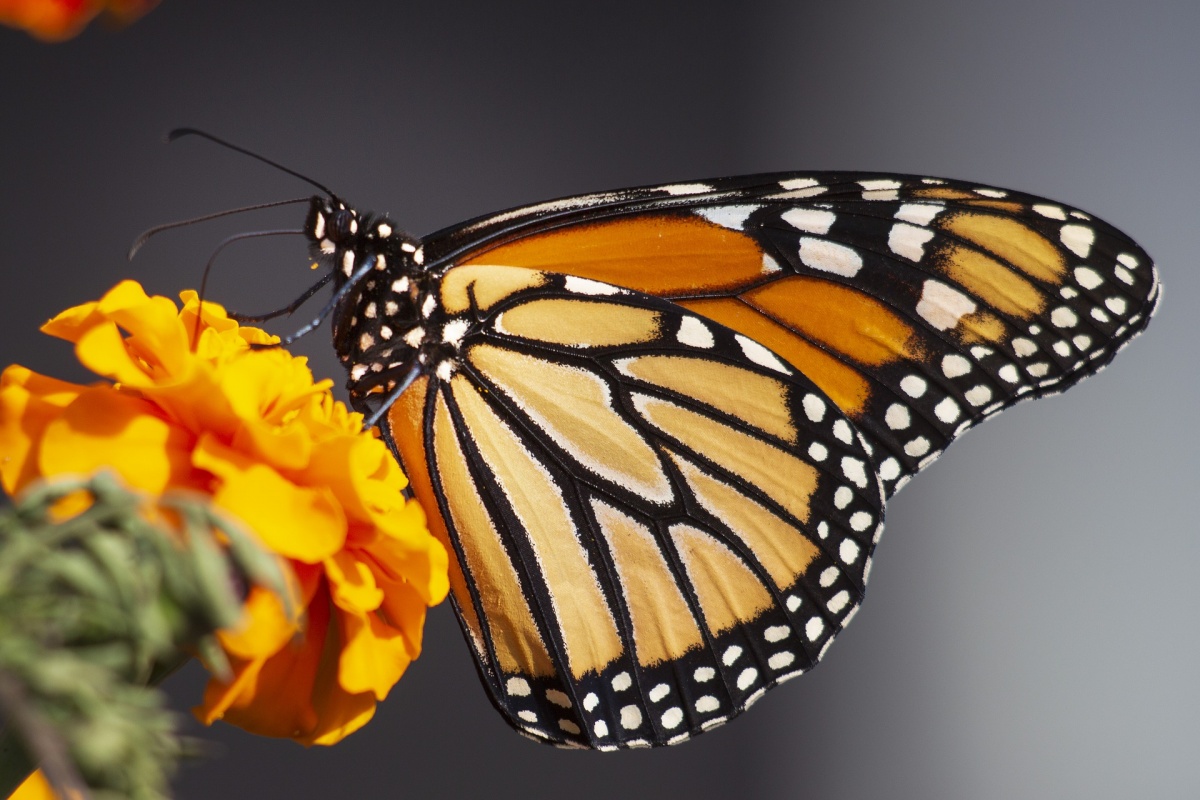 Journey North citizen science program https://journeynorth.org​
The Monarch Larva Monitoring Project https://citizenscience.gov/monitor-mo...​
Monarch Joint Venture to protect monarch migration https://monarchjointventure.org​
Contact Karen Oberhauser if you have questions about Monarch biology or conservation: koberhauser@wisc.edu
https://arboretum.wisc.edu/
View the 2020 video by Dr. Oberhauser about Monarch Butterfly Biology and Conservation at the Library YouTube channel:
Bumble Bee Conservation
Bumble Bee Conservation – Xerces Society for Invertebrate Conservation https://www.xerces.org/bumblebees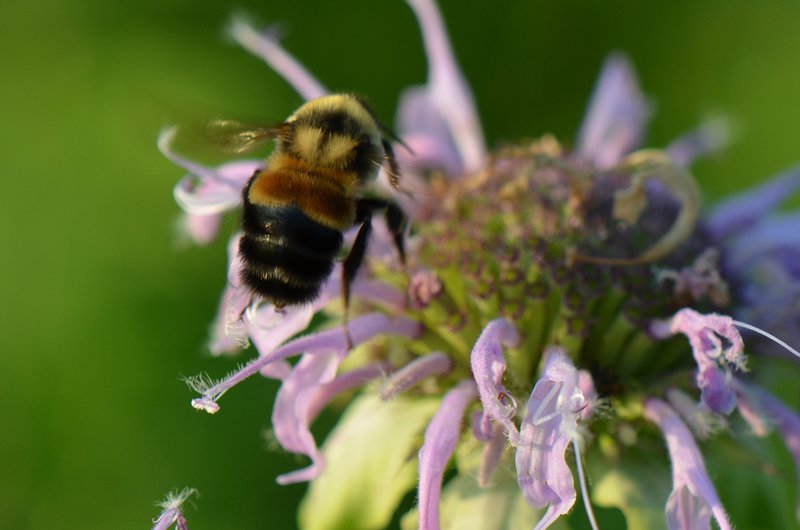 Rusty-patched bumble bee identification https://www.beelab.umn.edu/rusty-patched-identification
Contact Susan Carpenter if you have questions about Bumble Bee Conservation: susan.carpenter@wisc.edu
https://experts.news.wisc.edu/experts/susan-carpenter
View the video on Bumble Bee Conservation featuring Susan Carpenter on the library YouTube channel:https://youtu.be/d9S86YDxZlk
Request Seeds From the Seed Library
Refer to the Seed Inventory below when completing your Seed Request Form.
Requests are limited to two seed packages per variety (as supplies permit), up to 8 total packages PER HOUSEHOLD.
2021 Baraboo Seed Library Seed Inventory
Requests will be processed by the Adult Program Coordinator in the order in which they are received.
Completion of the request form is not a guarantee that there will be appropriate stock to fulfill your request at the time it is processed.
 
VEGETABLES
A
B            
Bean, Beurre De Rocquencourt Wax, 2019 
Bean, Blue Lake Bush, 2018
Bean, Burpee's Stringless Bush, 2021
Bean, Cherokee Wax, 2021
Bean, Fordhook 242 Lima Bush, 2021
Bean, Golden Butterwax, 2019 
Bean, Gourmet Green Bush, 2021
Bean, Green Pole, 2019  
Bean, Henderson's Baby Lima, 2021
Bean, Kentucky Wonder Brown Pole, 2018 
Bean, Provider Bush, 2018 
Bean, Provider Bush, 2021    
Bean, Purple Pole Bean, 2018                  
Bean, Rattlesnake Snap Pole, 2019       
Bean, Scarlet Runner Pole Bean, 2018     
Bean, Slenderette Bush, 2021                 
Bean, Slippery Silks, 2019    
Bean, Tenderette Bush, 2021       
Bean, Tenderette Stringless White, 2015    
Bean, Yard Long Pole, 2021 
C           
Cabbage, Golden Acre, 2021
Cabbage, Premium Flat Dutch Late, 2021
Carrots, Touchon, 2021
Cauliflower, Puntoverde F1, 2017    
Cauliflower, Veronica F1 OG, 2017
Celeriac, Monstorpolgi, 2021
Chard, Bright Lights Swiss, 2018   
Chard, Bright Lights Swiss, 2021
Chard, Fordhook Giant Swiss, 2021
Broom Corn (Sorghum), 2019       
Corn, Glass Gem, 2021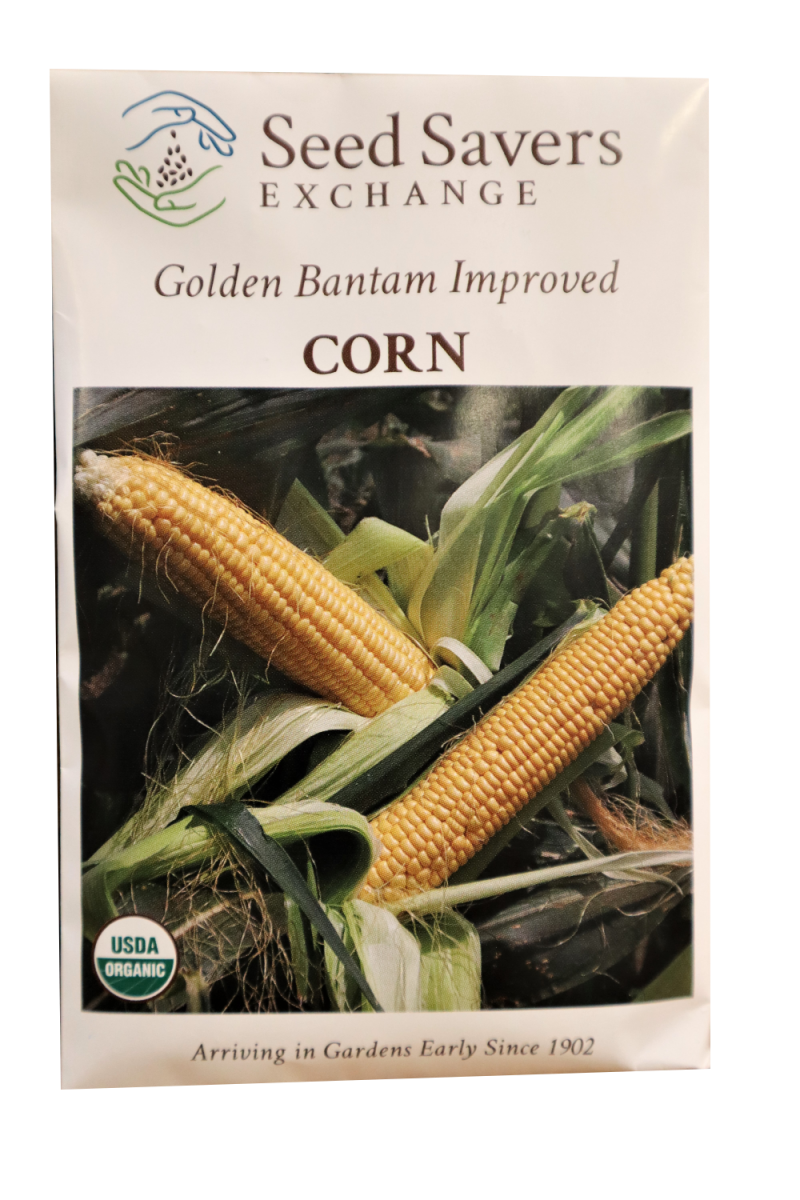 Corn, Golden Bantam Improved, 2021       
Corn, Painted Mountain Milling, 2020
Corn, Two Inch Strawberry, 2021         
Corn, Who Gets Kissed? Sweet, 2020           
Cucumber, Armenian, 2018  
Cucumber, Armenian, 2021
Cucumber, Boston Pickling, 2018     
Cucumber, Burpless Bush, 2018      
Cucumber, Corinto F1 OG Hybrid Slicing, 2016        
Cucumber, Green Dragon Burpless, 2018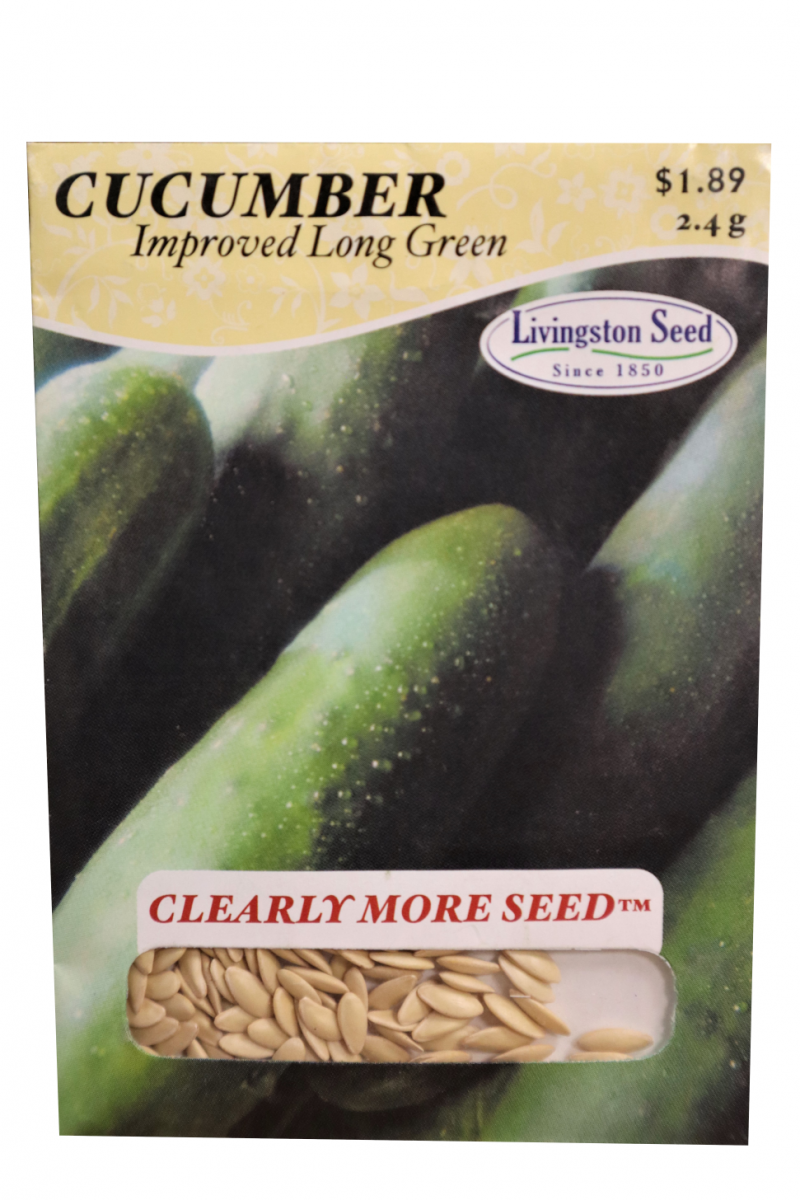 Cucumber, Homemade Pickles, 2018
Cucumber, Improved Long Green, 2018       
Cucumber, Lemon, 2018       
Cucumber, Muncher (Burpless), 2018          
Cucumber, Max Pack F1 Hybrid, 2017         
Cucumber, Mexican Sour Gherkin, 2017     
Cucumber, Spacemaster Bush, 2018 
Cucumber, Straight Eight, 2018 
Cucumber, Straight Eight, 2021      
Cucumber, White McNeely              
Cow Pea, California Blackeye, 2018
E
Eggplant, Black Beauty, 2017           
Eggplant, Black Beauty, 2020                
Eggplant, Ping Tung Long, 2020      
Eggplant, Snowy Eggplant, 2017        
G
Greens, Mibuna Asian, 2017 
Greens, Mustard Greens, Florida Broadleaf, 2018
Greens, Mustard Greens, Florida Broadleaf, 2021
Greens, Mustard Greens, Green Wave, 2016
Greens, Mustard Greens, Southern Giant Curled, 2018           
K
Kale, Blue Curled Scotch, 2018              
Kohlrabi, Delicacy Purple, 2017       
Kohlrabi, Early White Vienna, 2018
L
Leek, Blue Solaise, 2021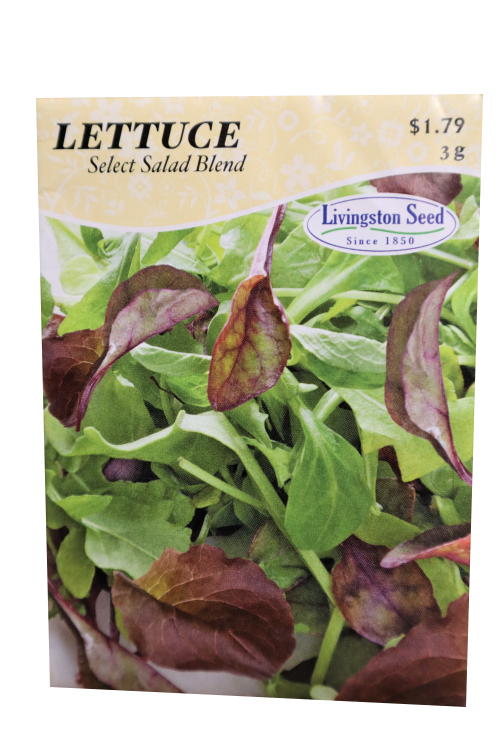 Lettuce, Tango, Baby Leaf, 2017      
Lettuce, Bergram's Green, 2017            
Lettuce, Black Seeded Simpson, 2017        
Lettuce, Gourmet, 2017         
Lettuce, Green Towers, 2017      
Lettuce, Looseleaf, New Red Fire, 2017 
Lettuce, Looseleaf, Prizehead, 2021     
Lettuce, Looseleaf, Red Salad Bowl, 2017   
Lettuce, Looseleaf, Vulcan, Green and Red, 2017    
Lettuce, Rocky Top Salad, 2019             
Lettuce, Romaine, Red, Annapolis, 2017      
Lettuce, Romaine, Jericho, 2017          
Lettuce, Select Salad Blend, 2018      
Lettuce, Select Salad Blend, 2021
Lettuce, Starfighter Head, 2017                
Lettuce, Nevada, 2017                
O
Onion, Walla Walla, 2021
P
Parsley, Triple Curled, 2021
Parsnips, Hollow Crown, 2018   
Peas, British Wonder, 2021          
Peas, Little Marvel, 2018        
Peas, Tom Thumb, 2021                            
Pepper, Chili, Serrano, 2018  
Pepper, Habanero, 2019                       
Pepper, Hot, Tequila Sunrise, 2020       
Pepper, Hungarian Yellow Wax, 2021
Pepper, Long Red Cayenne, 2021                         
Pepper, Spanish Mammoth (Doux D'Espagne), 2019    
Pepper, Sweet, Banana, 2019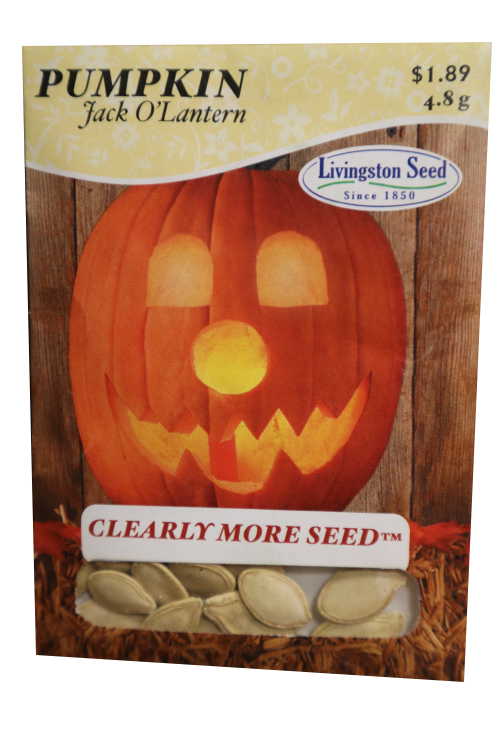 Pumpkin, Autumn Gold F1, Small, 2018      
Pumpkin, Baby Boo, 2021
Pumpkin, Big Max, 2021
Pumpkin, Big Moon, 2021
Pumpkin, Cornfield, 2017     
Pumpkin, Connecticut Field, Large Carving, 2018   
Pumpkin, Cotton Candy, 2021
Pumpkin, Dill's Atlantic Giant, 2021
Pumpkin, Fairytale, 2021
Pumpkin, Harvest Jack F1, 2018       
Pumpkin, Hooligan F1, 2021
Pumpkin, Howden, 2021
Pumpkin, Jack-Be-Little, 2021     
Pumpkin, Jack-O'Lantern, 2018     
Pumpkin, Lady Godiva, 2021
Pumpkin, Livingston's Pie, 2021
Pumpkin, Mini Harvest Blend, 2021
Pumpkin, One Too Many, 2021
Pumpkin, Red Warty Thing, 2021
Pumpkin, Small Sweet Sugar, Pie, 2018  
Pumpkin, Small Sweet Sugar, Pie, 2021    
Pumpkin, Squash, Winter Luxury, 2017   
R  
Radish, Cherry Belle, 2018 
Radish, Cincinnati Market, 2017       
Radish, Crimson Giant, 2018     
Radish, Early Scarlet Globe, 2018    
Radish, Easter Egg, 2018             
Radish, German Giant, 2017 
Radish, Mini Mak, 2017        
Radish, Munchener Bier, 2019          
Radish, Ostergruss, 2016           
Radish, Rudolf, 2017 
Radish, Sora, 2017          
S           
Squash, Buttercup, 2018         
Squash, Gourd, Birdhouse, 2017   
Squash, Gourd, Bushel, 2021
Squash, Gourd, Dipper, 2021
Squash, Gourd, Giant Bottle, 2021
Squash, Gourd, Luffa Sponge, 2021
Squash, Gourd, Martin House, 2021
Squash, Gourd, Mini Bottle, 2021
Squash, Gourd, Snake, 2021
Squash, Gourd, Swan, 2021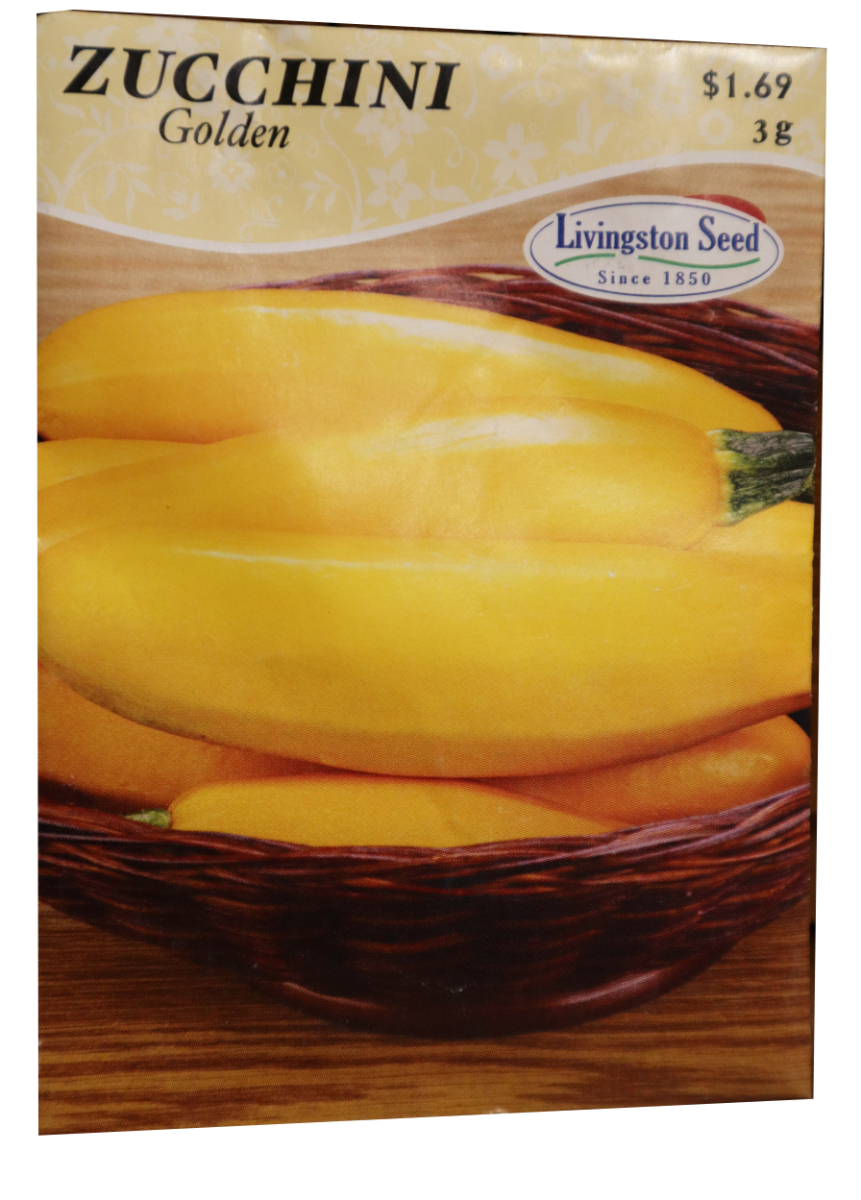 Squash, Yokohama, 2019              
Squash, Zucchini, Bush, 2018           
Squash, Zucchini, Dark, 2018
Squash, Zucchini, Dark, 2021
Squash, Zucchini, Dunja F1 OG, Hybrid, 2017        
Squash, Zucchini, Garden Spineless, 2018   
Squash, Zucchini, Genovese, 2021
Squash, Zucchini, Golden, 2018           
Squash, Zucchini, Noche F1, Hybrid, 2017    
Squash, Zucchini, Slick Pic YS 26 F1, Hybrid, 2017 
Squash, Zucchini, Tempest F1 OG, Hybrid, 2017                          
T
Tomato, Amana Orange, 2021
Tomato, Blush, 2017     
Tomato, Cherry, Gold Nugget, 2017  
Tomato, Independence Day, 2021   
Tomato, Roma, Amish Paste, 2019        
Tomato, Sunny Boy Hybrid, 2021
Tomato, Sweet 100, 2021
Tomato, Yellow Pear, 2017       

FLOWERS   
Ageratum, Dondo White, 2019     
Amaranth, Love Lies Bleeding, 2021
Amaranth, Molten Fire, 2021
Aylssum, Royal Carpet, 2021
Baby's Breath, Gypsophila-pink, 2021
Bachelor Buttons, Black Ball, 2021
Bachelor Buttons, Blue Boy, 2021
Bachelor Buttons, Choice mixture, 2021
Bachelor Buttons, Dwarf DLB Polka Dot, 2021
Bean Flower, Scarlet Runner, 2021
Bean Flower, Sunset Runner Pole, 2021
Bird's Eye Gilia Tricolor (purple with yellow), 2019
Cardinal Climber, Ipomoea x Multifida, 2021
Cleome, Colro Foutain Mix, 2021
Climbing Plant Mix, 2021    
Cobaea Scandens, 2021      
Coleus, Rainbow Mix, 2021
Cosmos, Bright lights, 2021
Cosmos, Daydream, 2021
Cosmos, Double Click, 2021
Cosmos, Double Click Cranberries, 2021
Cosmos, Dwarf Sensation, 2021
Cosmos, Sea Shell Mixture, 2021
Cosmos, Sensation Picotee, 2021
Cosmos, Sensaton Mixture, 2021
Cupid's Dart, 2019
Cypress Vine Mix, Ipomoea Penata, 2021
Evening Primrose, Showy, 2021
Flax, Blue, 2021
Forget Me Not, Cynoglossum Amabile, 2021
Four O'Clocks, Broken Color, 2021
Four O'Clocks, Choice, 2021
Hollyhock, King Henry VIII, 2021
Hollyhock, Peaches 'N Dreams, 2021
Hollyhock, Perennial Mixture, 2021
Hollyhock, Summer Carnival Mix, 2021
Hyacinth Bean, Dolichos Lablab, 2021
Kale, Ornamental, 2021
Lupine, Hartwegii Mix, 2021
Mallow, Vulcan, 2021
Money Plant, Lunaria, 2021
Moonflower, Ipomoea Alba, 2021
Morning Glory, Blue Picotee, 2019
Morning Glory, Blue Picotee, 2021
Morning Glory, Blues Bros. Mix, 2021
Morning Glory, Carnival of Venice, 2021
Morning Glory, Choice, 2021
Morning Glory, Clarks Heavenly Blue, 2021
Morning Glory, Dwarf Tri Color, 2021
Morning Glory, Early Call, 2021
Morning Glory, Flying Saucers, 2021
Morning Glory, Grandpa Ott's, 2021
Morning Glory, Red Picotee, 2021
Morning Glory, Scarlet O'Hara, 2021
Morning Glory, Shiva, 2021
Morning Glory, Sunrise serenade, 2021
Morning Glory, Venice Pink, 2021
Nasturtium, Alaska Dwarf, 2021
Nasturtium, Cherry Rose, 2021
Nasturtium, Dwarf Jewel Mix, 2021
Nasturtium, Empress of India, 2021
Nasturtium, Peach Melba Superior, 2021
Oranmental Grass, Variegated Cat Grass, 2021
Ornamental Corn, Blue Miniature, 2021
Ornamental Corn, Indian Corn, 2021
Ornamental Corn, Japanese Hulless, 2021
Pansy, Clear Crystals Black, 2021
Pansy, Swiss Giant, 2021
Pansy, Swiss Giant Mix, 2021
Passion Flower, 2019
Petunia, Multiflora F2 Mix, 2021
Poor Man's Weather Glass, Anagallis Monellii, 2021
Poppy, California Orange, 2021
Portulaca, Double Mix, 2021
Portulaca, Long Blooming Double Mix, 2021
Sensitive Plant , Mimosa pudica, 2021
Snapdragon, Dwarf Kimosy Mix, 2021
Sunflower, Autumn Beauty, 2021
Sunflower, Italian White, 2021
Sunflower, Lemon Leopold, 2021
Sunflower, Little Dorrit F1, 2021
Sunflower, Magic Roundabout, 2021
Sunflower, Mammoth Russian, 2021
Sunflower, Mezzulah F1, 2021
Sunflower, Moonshadow, 2021
Sunflower, Orange Mahogany Bicolor F1, 2021
Sunflower, Paquito Colorado, 2021
Sunflower, Ruby Eclipse, 2021
Sunflower, Solar Power F1, 2021
Sunflower, Stella, 2021
Sunflower, Teddy Bear, 2021
Sunflower, Topolino, 2021
Sunflower, Velvet Queen, 2021
Thunbergia, African Sunset, 2021
Thunbergia, Orange, 2021
Thunbergia, White, 2021
Tithonia, Goldfinger, 2021
Tithonia, Torch, 2021
Yucca, 2019

HERBS 
Arnica       
Cilantro, Coriander, 2018  
Cilantro, Coriander, 2021     
Dill, Bouquet, 2018
Dill, Mammoth, 2018        
Epazote, 2017
Fennel, Florence, 2021
Hare's Ear, 2019            
Rue, 2017         
Tarragon, Mexican, 2018          

FRUIT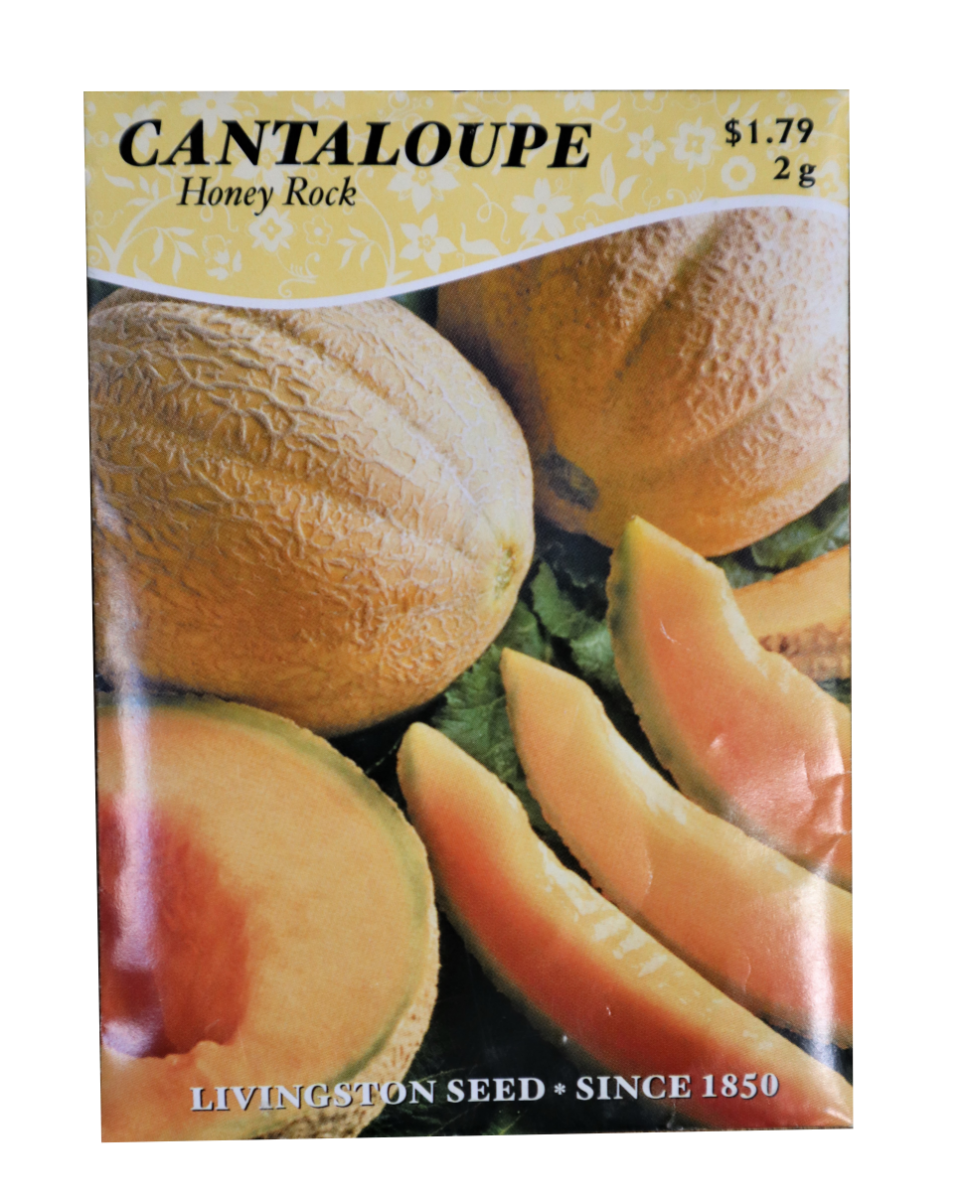 Cantaloupe Melon, Hearts of Gold, 2021
Cantaloupe Melon, Honey Rock, 2018 
Cantaloupe Melon, Honey Rock, 2021   
Cantaloupe Melon, Minnesota Midget, 2018    
Cantaloupe Melon, Planter's Jumbo, 2021
Cantaloupe Melon, Sierra Gold, 2021        
Honeydew Melon, 2018        
Strawberry, Alpine, 2018   
Watermelon, Allsweet, 2021   
Watermelon, Beni Kodim, 2019
Watermelon, Congo, 2021